When I wanted to get into FPV a couple of moths ago I bought the Eachine EV800 FPV goggles with built in VTX and battery. I liked the idea that they could be used as goggles, and also as a screen. However, when that arrived I realised that they were very uncomfortable to wear, and I was not able to wear my normal glasses under them as I had intended. Therefore I only used the screen to start with.
I was not completely happy with the screen experience, I still wanted to have googles. Therefore I started to design my own goggle-part. I started with making a four part assembly in SketchUp to snap into the existing mount on the EV800, and also to hold the fresnel-lense in place. I 3D printed the parts, glued them together, and they fit perfectly. Since the shape of the rest of the goggles is very complicated, I thought it would be very time-consuming to design and 3D print everything. Therefore I built the rest of the goggles using cardboard, paper and hot glue. To make it look better and be more comfortable to wear I covered the entire thing in fabric, using more hot glue. I kept the part touching the face as large as possible to make them fit over my glasses. I finished off the design with some 3D printed parts to mount the original head strap from the EV800. I am pretty satisfied with the result. Now the goggles are comfortable, fits over my glasses, and is comfortable to wear. And I can still remove the screen from the goggles is I want.
All STL files for 3D printing are available for download here: DIY_FPV_goggles.zip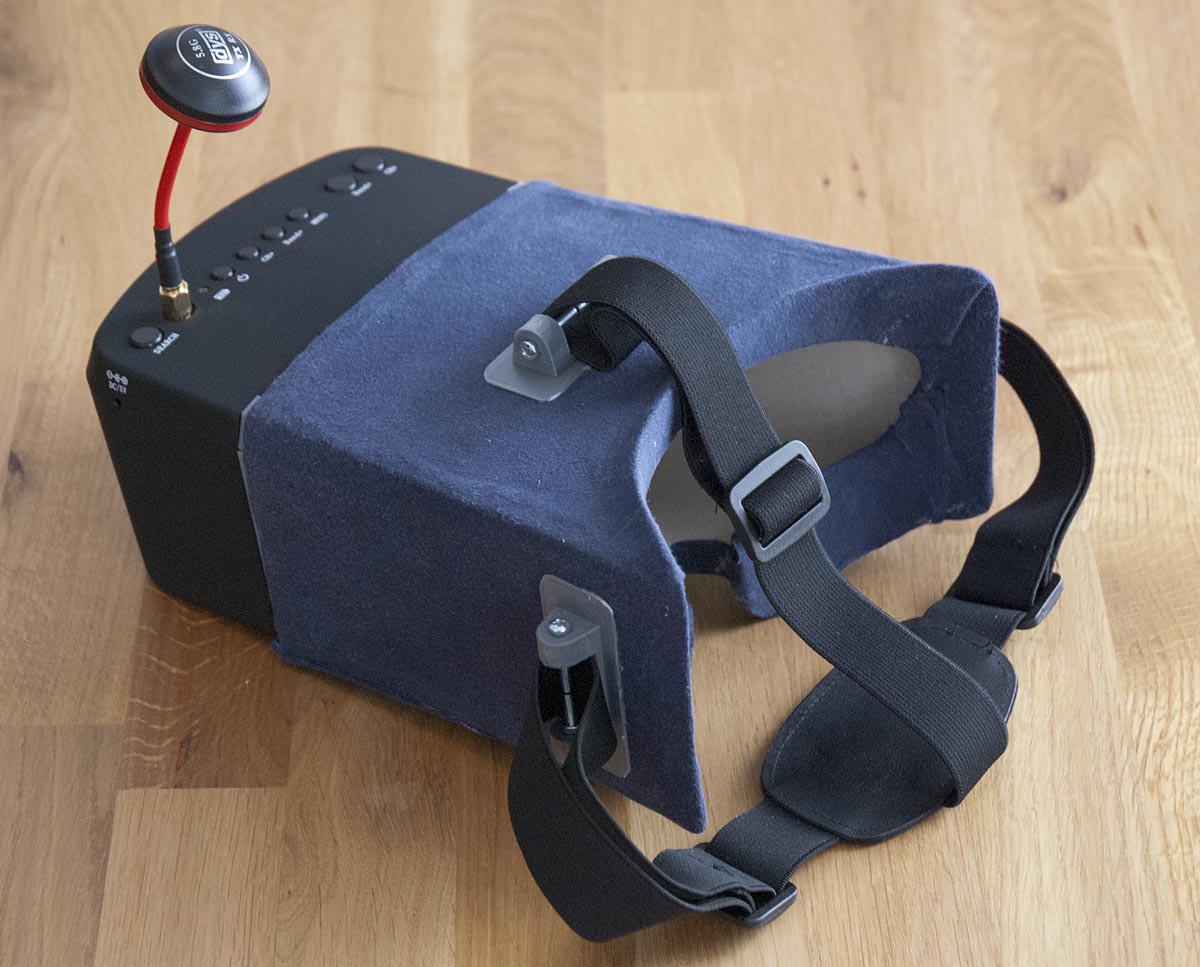 Click "Continue reading" for more images.
Click on the images to make them larger.