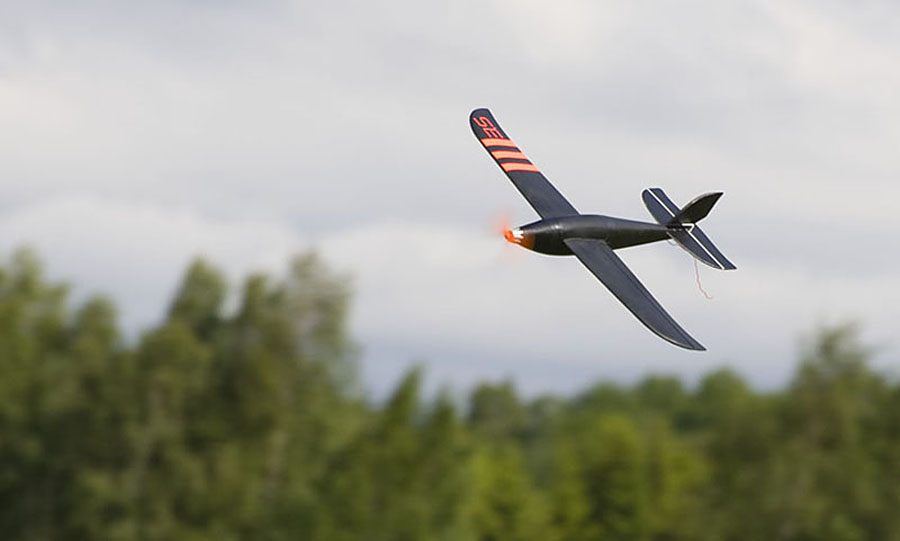 Skyracer 3.5 is one of many airplanes I have built in this really small size. It is built to be fast and maneuverable. One of the best features with this little airplane is that it is almost independent of the wind due to the small surface arias and its speed.
This airplane has a wingspan of only 45cm and the weight is about 130 grams which makes it very portable. It is made of foam. The fuselage and wing are covered by a layer of glass fiber on the surface creating a very lightweight and strong construction.
Skyracer 3.5 is powered by a 12×30 mm brushless inrunner motor and a 3 cell 600mAh LiPo battery. This airplane only has two control surfaces, one single aileron on the left wing and one elevator on the horizontal tail plane.